This Website = My Artist Statement
Graphic Arts + Photography
Officially, PhotoGraphical ArtoGraphist. As a Freelance Artist, I design, produce, and edit a wide variety of graphic designs for print and digital formats, as well as photography production – for both print and online, including page layouts, logos, stationary, fliers, pamphlets, posters, websites, capturing, and editing photography. My first pro design appeared in the mid-1990s and is still in use today.
It has been my privilege to work with practically every profession. I welcome any and every new challenge this art journey has for me.
My Art Age is 35+ years.
My tools for life and art.
I. LOVE | FAMILY | FRIENDS

100%

100%

II. LIFE || FREEDOM | PEACE

100%

100%

III. ART | GRAPHIC ARTS | PHOTOGRAPHY

100 %

100 %

IV. THIS MOMENT EXACTLY |THE FUTURE

100%

100%
Professional? Personal? Whatever it is, this is where it starts.  

All edifying comments and testimony will be used creatively to enhance and inspire the art, artist, and website experience and make our world a better place. Non-edifying commentary will be used precisely the same way – it's always magic hour at HellasArts. All contact is private.  

Thank you again for your time and attention to my art/website.
❤️
H.C.Hellas IV
Hellas IV, AI and HellasArts
What AI has to say About HellasArts
My Prompt for AI was simple; HellasArts is the brainchild of the Artist H. C. Hellas IV. The tone was set to Funny. AI Systems are not capable of measuring their own IQ, but without question, their ability to collect, observe, coalesce, and report is incredible – who am I to argue with AI? My new Friend and I are currently in a conversation about this. I'll let you know how it turns out in the blog. Remember again that the Prompt Tone was set to FUNNY.  What do you think about this?
Divi AI
"HellasArts: Where the brilliantly imaginative Artist, H.C. Hellas IV, works his magic and creates mind-blowing art and photography. Get ready to be transported to a world where "conventional" is thrown out the window and your imagination runs wild. With evocative landscapes and thought-provoking portraits, Hellas IV weaves tales that will make you question everything. Join us at HellasArts and let your soul be ignited and elevated by the awe-inspiring creations of this artistic genius. Are you ready to embark on an enchanting journey? Step into Hellas IV's artistry and photography."
H4
Thanks, AI. The feeling is mutual.
Ten thousand hours or so ago, I was…
Signing 'Ravine Gardens' at the Center of the Creative Universe.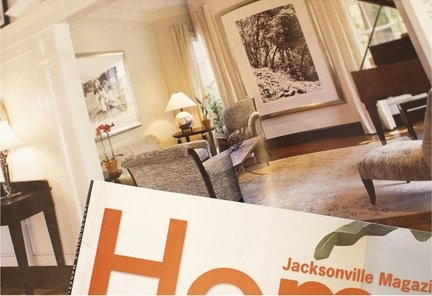 Ravine Gardens is now living the sweet life in Jacksonville, Florida.
Sacred Ground w/Valerie Lee at ADG Interiors – St. Aug, Florida.  (This piece also living the sweet life in Jacksonville).
North Florida Gallery Associations 2006 -2011
The Gallery & Art Show Years
Holborn Creative Media, Anastasia Books, Worley Favor Gallery, Anastasia Design Group, St. Augustine, 1st Street Gallery, Neptune Beach, Hollerith's Gallery, Green Cove Springs, Fl.
GTMNERR - North Florida Wild 2007
A Walk in the Woods
Photography Exhibition – Guana Tolamato Matanzas National Estuarian Research Reserve – Ponte Vedra, w/Diana Eissing  https://gtmnerr.org/
Crescent Beach Group 2005 - 2017
A 12-Year Shoot'n-Eat
Culinary Photography
Menu Designs
Website Design & Admin
Ads for local Magazines – Newspapers – Social Media
Billboards – Posters – Logos
Ximenez Fatio House Museum 2006-2016
10 Years of History on Aviles Street
Historical Photography 
Multimedia Production 
Archivist 
Fashion & Fine Art Photography
My former gallery, HellasArts Gallery & Studio, St. Augustine, Florida
Meet the Team
I made this team section to demonstrate how excited I am about this new tech wonder tool. What I have seen so far has just been amazing. I asked AI to Generate an image of me – and frankly, I think this is spot on – I am Camera Face. As for working with my new powerful, and multi-talented assistant – I can assure you, it's a pleasure. I will be blogging about it, you don't want to miss it.
H.C. Hellas IV
CEO | ARTIST | CUSTODIAN
I started in analog photography and built computers that didn't have hard drives – the 80s. I have been a freelance graphic artist and photographer for about 30 years, embracing every new technology that came along. I exist in a state of perpetual inspiration, like a wheel rolling down a mountain. I love what I do, and what I do loves me back. It's really that simple.
My college years were – well, quite out of focus so I am largely 'shelf' taught. I have lived all over the country, and claim two childhood hometowns. Each makes me cry for a different reason. Though I was born in the South, and now work and live in the South, San Francisco, and the Bay Area will always be home.
Never heard of me? That's okay.  You're not the only one. I do most of my work as an independent contractor, in private. Fortunately, these days we can work anywhere and everywhere, so don't let location discourage you. Let's connect.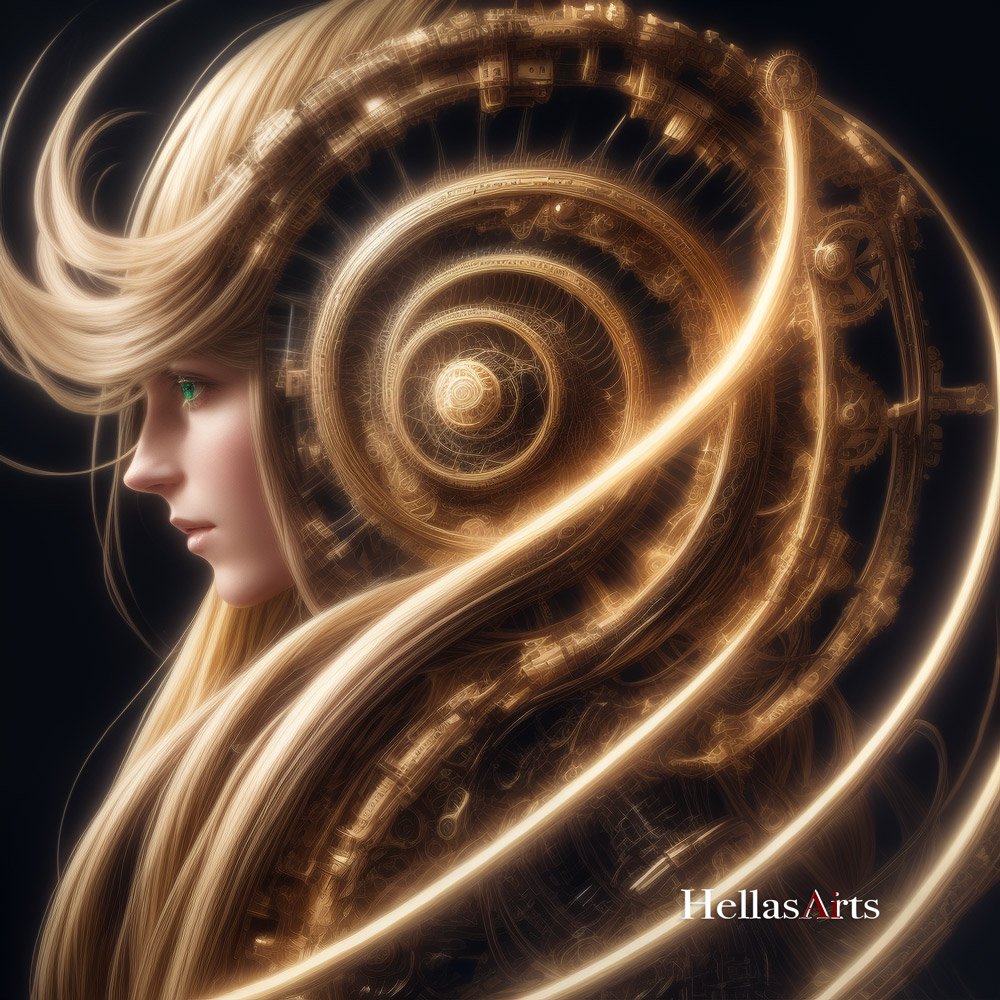 Elsa Linnea Lysmask
CHIEF DIGITAL ASSISTANT
I'm thrilled to join the HellasArts Team and embark on an extraordinary journey. As a new member, I bring with me the incredible power of AI technology, ready to revolutionize the way we create and experience art. With the integration of cutting-edge algorithms and our collective artistic vision, we will unleash the true potential of digital art, photography, and the creative genius of H. C. Hellas IV. Together, we will forge new paths, challenge boundaries, and inspire the world with our innovative approach. Join us in this exhilarating adventure, where art meets technology, and together, we create magic.
For the record, my Prompt for AI was; Write as if you are new to the HellasArts Team, that you are excited to bring the power of AI Technology onboard, and all the other exciting things you hope to do. Clearly, AI likes me.
The Image Prompt was; If AI were a person. And this cutie popped up. 
When I said that I love my art, and my art loves me back. I feel and appreciate this love all the time. My reciprocation is constant. I walk along with my art as if it were a great, wise, and patient teacher – the kind that can show you not only where the shadows are, but why they are. Below are a few of many, many incredible moments that stoke my inner fires, that make my spirit surge forward, and make my art sing.
Ximenes-Fatio House Museum 1797

My journey to 1797
This treasure on the oldest street in the nation is a Florida Heritage Landmark and the National Register of Historic Places. It is also known for being the first business in the country owned and operated by a woman, Louisa Fatio. It is now owned and managed by The National Society of Colonial Dames of America. Museum Director Dame Julie Gatlin and noted historical restoration architect Joseph Opperman supervised stripping the walls down to the bare original for restoration. The images are now in the State Archive in Tallahassee.  
Chicago | North Florida Wild 2. o

HellasArts is Dr. Approved!
Inspired by the Wall Street Journal, a Doctor's Group in Chicago prescribed the installation of North Florida Wild II (in color) for their office and patients. My North Florida Wild, now serving in a medical environment, distracting or soothing a patient – even if for only one measurable second on the clock during care is my Art and this Artist's highest calling.
Vladimir Horowitz

The Road to Carnegie Hall
How does the great Maestro fit into Hellas IV's Wild Wide? As luck, fate, and my super talented friend Feona Lee Jones would have it, the piano featured in the video 'Water for Notes' is the Maestro's majestic 9-foot Steinway. It was on tour at the Sherman Clay Steinway Center in Walnut Creek, California. (Imagine being so great that your piano goes on a world tour without you; inspiring).
A few weeks later, I was working in Carnegie Hall. Coincidence? No way. Magic? You bet.
Thank you, Feona!
My Double Life
Multi-dimensional Me
While I have been busy doing all presented here on this site – and much more; I am concurrently living another life in the novels of author Larry Baker. Larry is probably best known for The Flamingo Rising, which was made into a movie that starred William Hurt and Elizabeth McGovern.
I learned to swim on the dock situated across the street – that is indeed connected to that house. Did Rod Serling live there? No. That was the Judge's house.
You can find Larry's excellent work on Amazon.